Your retail shopping receipts are worth gold!
Saivian is a global data collection company, paying you 20% cash back on all your retail shopping, online or offline, big-name stores or the local dairy! PaknSave, New World, Countdown, BP, Caltex, Mobil, The Warehouse, Briscoes, Farmers, Glassons, Burger King, McDonalds, Pizza Hut - you decide your 10 stores! Don't forget your local dairy, garden shop, butcher, fish n chip shop, chinese too!
Instead of asking you to fill out surveys (to collect your data) Saivian asks for your receipts instead! You will be asked to provide the last 4 digits on your debit / credit card because these numbers are printed on your receipt. They analyse the data (what kind of coffee do you buy? Blue milk? Green milk?) and sell this information to marketing companies, and the money comes back into the Saivian network.
Where else do you receive 20% cash back on your daily shopping? Your cash back comes back into your e-wallet and you are able to withdraw this amount into a Saivin mastercard, which can be used almost instantly. [NB: New Zealand is a couple of weeks away from this platform going live. We currently wait 5-7 days for the transfer into a NZ bank account.]
PLUS, you can also earn lucrative daily income by introducing more people! The more data Saivian has, the more money they receive from advertisers. As an incentive for members to introduce more people, they offer residual income. This money is paid into your e-wallet.

The compensation starts at $5 USD paid out every day (365 days a year) for introducing 3 people.
The more people in your team, the more money you receive. $20, $30, $50, $100 to $3000 USD paid out DAILY! Introduce your friends and family so they too can receive 20% cash back an you can start earning daily income.
But there is more still! You're not limited to introducing this business to only people in New Zealand! You will join the Saivian global network that is live in 227 countries. You will receive training and mentoring from NZ and global leaders and training videos in your back office with an excellent support structure.
Membership is $125USD (one-time pocket fee) and as with any membership, a monthly fee (from your e-wallet) of $125 applies. When you introduce friends (or start building your team) the membership fee will come from your e-wallet - never again from your pocket. The membership cycle is 28-days.
Click on the link below o view a video and find out more information on this exciting business opportunity!

---
No comments yet
---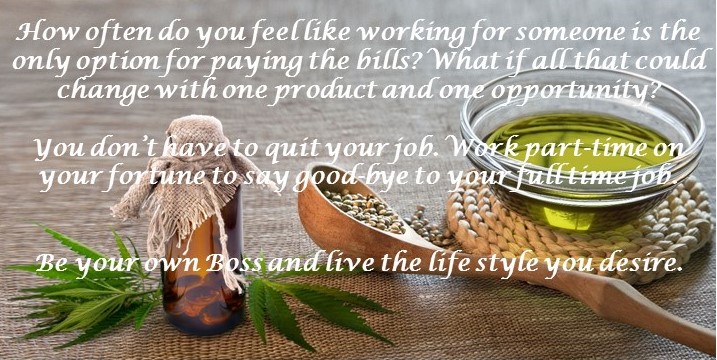 Member Ad
Associate Needed
The hemp industry is expected to hit a billion-dollar industry.Create a lifetime of residual income.FREE start up.20% on direct downline!Group Incentives.
---
Support
Privacy Policy
Terms of Use
Testimonials