Business Opportunity
What if you could join in a community that allows you to use, enjoy and share innovative products and services?
What if you could earn money every time someone connects to the Internet, makes a phone call or uses smartphone?
What if you could change your lifestyle, Travel, achieved your dreams??
This is REALITY it is innovative and revolutionary business opportunity. Yes it is already changed lives of THOUSAND of people around the GLOBE.
Yes you can be part of this opportunity and get your office and access all your business tools online.
It is YOUR Network the FIRST independent global mobile network, made by people and owned by the people. Wor(l)d Global Network become the fastest growing technology company in the direct selling industry.
Offices:
USA / Miami Headquarter,Singapore,India,China,Russia,Ireland,Dubai,Tunisia,Brazil,Colombia,Turkey and there will be many on the way for sure as the market for communications and mobile technology is unstoppable growth.
Do you know that you can save mobile / data costs and make money too??
Yes TRUE by mSim Global, you get the first SIM built with Unlimited Data in more than 80 Countries
Internet inside, mCell messaging and WatsApp unlimited,Free Access 2,000.000 Hotspots
Zone A
(3G 2GB/MO) – (4G LTE U mCell 50GB Unlimited on your SpaceStation)
Armenia, Austria, Belarus, Bulgaria, Croatia, Denmark, Georgia, Hon Kong, Ireland ,Italy, Japan, Kazakhstan , Korea , Kyrgyzstan , Liechtenstein , Macedonia , Russia , Serbia , Slovenia ,Sweden ,
Tajikistan, Turkey, Ukraine, United Kingdom.
Zone B
(3G 1GB/MO) – (4G LTE U mCell 50GB Unlimited on your SpaceStation)
Albania , Australia , Belgium , Colombia, Czech Republic , Estonia , Finland, France, Germany, Ghana, Greece, Hungary, Iceland, Jersey, Latvia, Lithuania, Luxembourg, Malta, Netherlands, New Zealand, Norway, Portugal, Romania, South Africa, Spain, Taiwan, USA.
Zone C
(3G 0.50GB/MO) – (4G LTE U mCell 50GB Unlimited on your SpaceStation)
Argentina, Azerbaijan, Brazil, Cambodia, Canada, Chile, China, Costa Rica, Cyprus, Ecuador, Guadeloupe, Guatemala, India, Indonesia, Jordan, Kuwait, Macau, Mexico, Moldova, Montenegro, Mozambique, Nigeria, Panama, Peru, Poland, Saudi Arabia, Singapore, Slovakia, Sri Lanka, Switzerland, Thailand, United Arab Emirates, Uruguay, Uzbekistan.
It is simple NO monthly charges No hidden fees
Space Phone 5GS just go online with mCell technology.
64 Bit Quad Core CPU, 32+256 GB storage, space, Extended Battery Duration, Stay Connected Profile,
13 Mpx Rear Camera/Duotone Flash, 5 Mpx Selfie Camera / Led Flash, 5" AMOLED Screen, mSim Included, Android 5.1, Wor(l)d Apps
SpaceStation (mCell 5GHz Technology 3G/4G/LTE
Dock Charger for SpacePhone, Bluetooth Audio, LCD Display, SD Card reader
The Packages:
Master Pack 2nd Class Package
- SpacePhone 5GS with StayConnected
- SpaceSuite Buisness
- Fidelity Membership (one month)
Executive Pack 1st Class Package
-SpacePhone 5GS with StayConnected
-Spacestation 32X
-SpaceSuite Business
-Fidelity Membership (one month)
Products and Services:
Member Kit (free), Space Phone, Space Station, mSim, Space System (For communication VoIP- Space Travel-Postcard-Wireless, For Business Space Meet and Space Cloud, For Entertainment Media).
Space Station Mini (coming soon), Space Suite Business, Fidelity Membership, Space Lumina, for more details to be refer to this link: https://my.worldgn.com/store/mohammedone
Fidelity Membership give you:
-National calls (mCellcalls or GSM*) Unlimited
-International calls (mCell Calls) Unlimited
-Additional Hi Speed Data 4G LTE_U mCell X2 Stay Connected Profile
-Additional Space Cloud Storage out of 1 TB Extra 512GB
-Messages live Translation APP Unlimited
- Space Meet (Web conference and webinar 1000 Seats
Plus 1% weekly on Team Volume Commotions+ 1 new space Phone every year. More update is coming soon on World Global Network official website.
At the End whatever package / product / service is selected big saving it is in same time earning money.
Click the link bellow and register for free access all the website and see the platform, about 15 pay plan
Weekly, Monthly, periodic, yearly.
---
No comments yet
---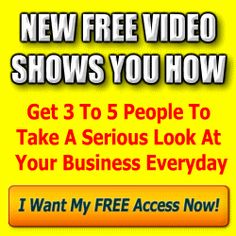 ---
Support
Privacy Policy
Terms of Use
Testimonials