We are all successful people but only the successful person will admit it
I'm Brazilian 43 years old, when I was 16 I had my first son as a single mother and that was my first challenge. I don't remember much or my brain just prefer not to register much but one of the thing which come to me is how you can lose friends over a change in your life and having people relating to you without trust was painful. I give thanks because that year I started to grow; I didn't know what I wanted in life yet I knew what I didn't want. I did not want my friends to feel what I felt so I would care more and whenever I had the chance to be in between friends I would want them back.
Time went by and when I was 23 and after being in a relationship for a while I found myself getting married. It was supposed to be the happiest day of my life but it was not. And I knew the reason why I was not happy, The person I was about to get married to tried to seduce my younger sister. I kept asking why not run out of this situation and shout to the world that I did not want to be marrying that day; but how? I was already with not much confidence and I did not think that I was worthy so I decide to marry and let the sorrow be my best friend until the bad feeling go. My married lasted for 7 years and out of that I had a beautiful and handsome son who is so precious to me.
Out of the marriage I met someone who was a fine example of a gentleman, His name was Agostinho and we were together for a wonderful 16 months. Despite my family went against our relationship, I never smiled so much in my life and I really thought that we would be together for the rest of our lives and grow old together. But it didn't happen! on the 11th February in 2004 Agostinho died from a motorbike accident. I went into a stage that I hated myself I hated the world and I was angry with God I was a totally disorientated person…
I had a salon since 1999 and in 2003 the business was not doing well either, my partner was quite brilliant with lots of ideas but never stuck to a proper one and because the business was mine it was my responsibility to make the business survive. But anything I tried, could not save the business and from that you can imagine, I went from debt free to a massive debt on my shoulders. I sold my car, my land which I bought to build my house but nothing was enough and my debt was growing like a snow ball. I had to face coming to London to raise the money to pay my debts, and that was tough because I had to leave behind my two sons. I arrived in London in June 2004 So London gave me everything I needed, I paid my debt and I could help my sons and help members of my family too, I was happy! I learnt a bit of English from home and practiced quite a lot by listening to YouTube videos and I used to buy several books with answers on the back so I could copy it and practice; it paid off big time.
I used to clean in this house and the gentleman used to run an accountancy office where he kindly gave me the chance to work as a receptionist so I would practice my English, it was the end of 2005, I was so grateful but because the money was half of what I was making in cleaning I decided to combine, part time cleaning and part time receptionist. It worked for a while but because I was now using my brain and my body I lost balance and one day I had a big headache and I woke up to find that my right eye was full of blood I thought I was going to die. Anyhow I survived lol, but the doctor warned me to stop one job or the other if I wanted to be healthy. This is when the gentleman of the office that I was working spoke to me about working smart. I thought he was crazy and something was wrong. I then left in end of 2006. I went crazy cleaning houses and I was working long hours but in the middle of 2007 I found myself getting so exhausted and I decided to return to Brazil. I was in my friend's house recovering form wrong prescribed medicine which almost took my life and then met my future husband Leslie. Making it short we married on the 29th January 2009 and since then I always saw Leslie trying to find something to do online. I always gave him trouble regarding working from home and specially online. In 2012 I promised that I would divorce him if he didn't show me that he could make money from the internet. So one month after he started in MAP he decided to tell me about it. ( He started with MAP in 23/03/2014 with 20 credit packs) and we repurchased, purchased and borrowed money to reach the 1200 packs as soon as we could) I believed it straight away but I had to face the challenge to believe in myself and to believe that I was worthy to be earning money the easy way. I kept going to the meeting that Simon Stepsys kindly organises every month, at the beginning I never felt at home because I didn't feel worthy to be there I could not contribute with anything most of the people there comes from Degrees, good jobs and so on, but for my surprise after while I started to feel ok and wanting to participate more.
Leslie and I hit the Diamond level on the 10th of January 2015 and since then we have been helping people to do the same as we did. We learnt to believe in ourselves! And currently we have 88 referrals. So Brazillllllllll!!!!!!!! Brazil is a beautiful country with a beautiful landscape and a very friendly society in here you will find poor people and very rich people, the none educated to the well educated people. So many cultures can be found in Brazil I personally think that there is not a proper tradition in this country, we have a mixture of every bit each makes it unique.
And being the first National Leader for Brazil is a big honour for me and I'm so grateful for that. I could not have done it alone I had such great people I met along the way which reassured me that I could make it.
Right now my intention is to build an empire here in Brazil. People are a little bit disappointed with the government which is a bit disorganized at the moment so the population are concentrated on the crisis but luckily people's memories are short so I'm looking forward when the population concentrate on something else like Olympics lol I will subdivide Brazil in parts, we have 26 states in Brazil where I will concentrate on a few at the beginning, Minas Gerais is where I'm based this is the numbers of people in each state I will be working.
Minas Gerais 20.593.366 Southeast São Paulo 43.663.672 Southeast ° Rio de Janeiro 16.369.178 Southeast ° Bahia 15.044.127 Northeast ° Rio Grande do Sul 11.164.050 South ° Paraná 10.997.462 South ° Pernambuco 9.208.551 Northeast ° Ceará 8.778.575 Northeast ° Pará 7.969.655 North ° Santa Catarina6.634.250 South
1: I 'm looking forward for the MAP 2.0 as I will be making an website like MAPbraziluniversity where I will produce tutorial videos. Presentation, tab for promotions of futures events, testimonial and etc.
2: I will stat coffee meetings
3: Webinars and I will start the seminars about self development and the other subject that I learnt in the MAP Academy Leslie is in London continuing the great work he has been doing and will continuing the Presentations on the North London as well doing the coffee meeting webinars and etc until we can reunite again in August so he can join me here in Brazil toward the first National Presentation in 18th February 2017.
I hope this will inspire some of you and that you will know how we all go through struggles yet if we persist and never give up WE CAN ACHIEVE.
Join with me here
I did it so you can do it too.
Eliane Carter
---
No comments yet
---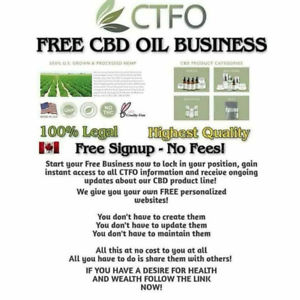 Member Ad
Opportunities for Nigerians
Opportunity for Nigerians Earn N800,000 in short period of time , by investing a one time of fee N2,000. Don't miss out!
---
Support
Privacy Policy
Terms of Use
Testimonials