Who is Chogan and What does Chogan offer?
Who is Chogan? What is Chogan's Story?
Chogan is an Italian company that was born in 2013 in the south of Italy but, initially, it only did some direct sales. Only in 2015 did it decide to affiliate itself to Multi-Level Marketing or MLM, bringing the company's revenue in the first year to 2 million euros all the way to 2021 in where the company's revenue was more than 80 Million Euros. Back in 2015, Chogan was only present in Italy but now, It has expanded to 47 countries in the world such as, Europe, United kingdom, Ireland, Scotland, Sweden, Turkey, Algeria, Moldova, Tunisia, Romania, Russia, Ukraine, Switzerland, ECC ECC with many more countries to come in the next month's and year's!
So, what does Chogan offer?
Chogan gives you 2 possibilities. This means, the possibility of being a client and buying high quality MADE IN ITALY everyday use products at affordable prices such as perfumes inspired by the most famous brands in the world, jadore, one million ecc ecc, jewelry in 24k gold, nutrition products, food, clothes, ecc ecc.
If you don't only want to save money on high quality products, you have the possibility of saving money while making money off these products. How? Simple! Chogan, at the price of a one time payment of USD 63.00 for a starter kit, gives you the possibility of opening your own ecommerce ( online store comparable to Amazon) with over 5000 High quality MADE IN ITALY everyday use products at affordable prices and you have to make publicity to these products via word of mouth marketing and social media. You can also build your own team and, all together, you can reach the different career levels! This is a general overview of what Chogan offers!
We are a multi-international team so we offer business presentations in English, Spanish, French, Portuguese, German, Romanian and Italian! You will also have 24/7 support from me and my upline and you will not do this business alone! We will take you step by step until you reach your goals!
If you are interested in obtaining more information, please feel free to contact me at +48 733 693 671 (also have WhatsApp) so, I can provide you with all the necessary information and answer any questions you may have!
---
---
No comments yet
---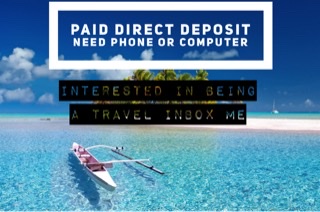 ---
Support
Privacy Policy
Affiliate Terms
Terms of Use
Testimonials