Save or Invest on Your Utility Bills and earn between 61% to 158%
Dear Friends,

For years you have been paying your utility bills such as PrePaid/Postpaid Phone bills, TMNET, Unify, TNB Bills and Astro Bills and have not had enjoyed any savings......perhaps not even received any thank you note from any of these parties
Now we have a chance to SAVE from 61% and up to 158% on your BILLS with a simple and elegant SMART SAVINGS plan that we have.

YES - its true.....one of the latest plans.....and I have experienced it myself. Almost 45,000 people have experienced this as well and more are enjoying the benefits by the days and hour. It is a simple and successfully proven method, used by companies like Air Asia to provide discounted tickets using a revolving credit mechanism. The company is a well reputed company with 6 years track record and accredited by the Lembaga Perlindungan dan Kebajikan Pengguna. This company has also expanded its concept as well as established offices in various Asian countries like, Indonesia, Thailand, Singapore, Brunei and soon to launch in Myanmar, Vietnam and even India. The concept is simple, the demand for this is simply put - everyone wants it!!! And it has a Network Marketing element to it. Typical opportunities would have it that you need to sponsor people in order to make money, whereas in this opportunity even if you did not like to sponsor people, you still make money or get a savings on your personal bills.

Lets take a hypothetical situation wherein your total household of office utility bills average around RM 500 per month. To make easier calculations, lets take an average that you would spend RM 5000 for 10 months - like it or not. What we offer is that you can now pay the RM 5000 but get 20 months worth of credits to pay your bills. In essence you would have a savings that never was available before.
The plan offers 5 options to get started and you can upgrade with no time frame for upgrade. Its a very simple plan that anyone can easily use and get involved in. It provides excellent value for you personally to use and it offers the opportunity for you to provide great value as well as you help people save money. There are options to invest the money, giving you far better rates that the Banks FD rates....its TRUE!!! You need to see it to believe it. There are 5 amazing bonuses if you so choose to get involved int he network marketing option.
Contact me on +6012 587 7489 / +6019 589 7400 for further info. If you want to earn extra money, you can chose to do as well whilst others Save on their. Send me a whatsapp message and we can meet for a cuppa coffee on me.
---
No comments yet
---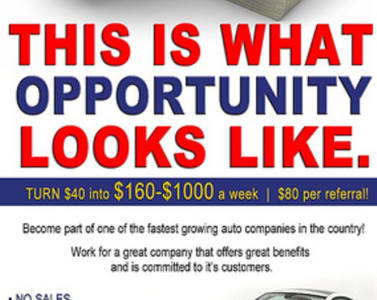 ---
Support
Privacy Policy
Terms of Use
Testimonials